Vanessa from Damask & Dentelle is back to share some inspiring design/decor ideas and she has some exciting news to share! Congratulations!!
Good morning dear W&C lovelies!
It's been a while since I chatted with you last, and it is by no means because of a lack of things to tell you… but more likely due to a horrendous schedule. I am SO vey proud to tell you that I just landed my very first TV show here in Québec on a French specialized network called Canal Vie. Let's just say that it kinda kept me very busy. Anyhoo, I am SO happy to be here once more and share with you some thoughts.
I came across these images and a whole lot of memories and fuzzy feelings came back to me. After living in California for a few years while attending university (and surfing everyday of course), I came to really love their casual yet sophisticated style.
Airy rooms and soft textures, beaming light and industrial accents are all key features that, to me, define this style. I mean, let's be serious here for a moment… wouldn't it be great to sprawl here sipping a
mojito
?
Let me interject in your delightful style binge for a moment more and point to the fact that this rustic looking settee and armoire are actually in the master bathroom. What a great idea to add both storage and decorate a vast space… although it wouldn't be a problem in our bathroom which is the size of a post stamp, but hey it sure is something to look forward to right?
On these delightful images… tata and chat with you soon.
VANESSA SICOTTE

|

CRÉATRICE-CREATIVE MASTERMIND


.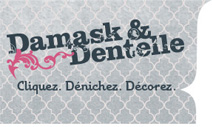 Twitter Handle: @damask_dentelle
Source:
Country Living
Until next time,
w&c designer girl!